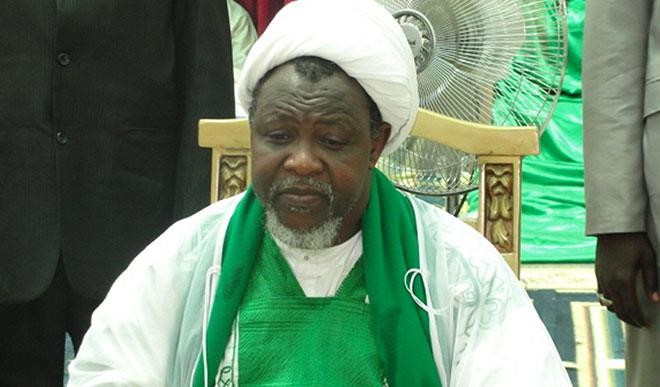 A spokesman of the Islamic Movement of Nigeria, Ibrahim Usman, was on Sunday morning shot after soldiers invaded the residence of the group's leader, Sheikh Ibraheem Zakzaky in Guillesu area of Zaria.
An eyewitness told Channels Television's correspondent that the soldiers allegedly stormed the area to arrest Sheik Zakzaky and in the process, opened fire on the members who gathered at his residence.
The incident happened after security was beefed up in Zaria, Kaduna State, following a bloody clash between members of the Shiite Islamic Movement in Zaria which left three people dead and several others wounded on Saturday.
Shortly after the clash on Saturday, Mr Usman issued a statement debunking the army's claim that members of the sect attempted to assassinate the Chief of Army Staff, Lt General Tukur Buratai, while on his way to attend the Passing Out Parade at the 73 Regular Recruit Intake of the Nigerian Army Depot, also in Zaria.
The Army said that it considered this a deliberate attempt to assassinate the Chief of Army Staff and members of his entourage and was left with no option than to "defend him and the convoy at all cost as well as open up the barricaded road for law abiding citizens" as this was in line with the Nigerian Army Rules of Engagement and Code of Conduct.
Sheik Zakzaky is said to be on the run after he escaped arrest by soldiers who stormed his residence on Saturday evening.
The latest development is said to have created apprehension in the ancient city as most residents have remained indoors for fear of further violence.
On June 24, 2014, three sons of the leader of the Shiite sect, Sheikh Ibraheem Zakzaky were killed following a bloody clash between his members and soldiers in the same city.
Read more http://newswirengr.com/2015/12/13/sheik-zakzaky-on-the-run-as-army-shot-shiite-spokesman-during-raid/?utm_source=dlvr.it&utm_medium=twitter