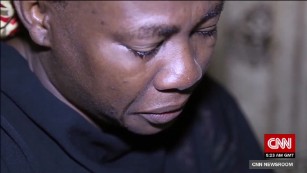 Boko Haram
militants handed over 21 missing Chibok schoolgirls to the Nigerian government Thursday morning, according to a source with direct knowledge of the release.
The girls, who have not been named, remain in Maiduguri, the source said.
The militants herded the 276 girls out of bed at a school in Chibok in northern Nigeria in April 2014.
As many as 57 girls escaped and shared harrowing tales of fleeing from the nearby Sambisa Forest, believed to be the terrorist group's stronghold.
Dozens are still missing, and their whereabouts remain a mystery, but are believed to be somewhere in the forest.
At the time, relatives roamed through the forest for days, frantically searching for the girls.
In previous videos from the militant group, its leader, Shekau has demanded the release of
Boko Haram
fighters in exchange for the Chibok girls.
No Boko Haram fighters were released in exchange for the girls, the source said. It happened as a result of a series of negotiations held at high level and involving a group from Geneva, according to the source.